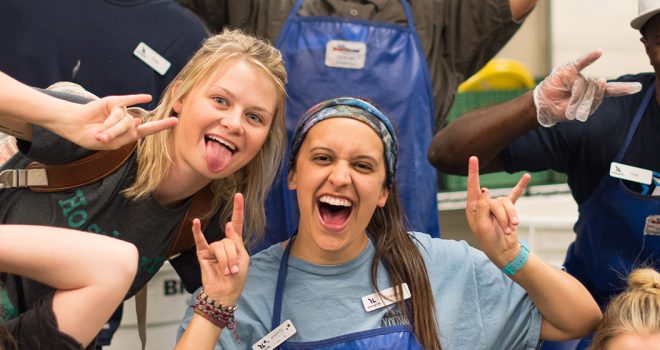 June 8, 2018
22: Living a life of Purpose
Although there are different Spiritual gifts they all have the SAME PURPOSE.
What is the purpose of having Spiritual gifts and using them? Verse 7 says, "To each is given the manifestation of the Spirit for the common good. And the common good is to build up the church, to encourage one another in faith and to communicate to a watching world how good and glorious Jesus is.
Hey Friends, don't forget that I send out a weekly email that has tons of free resources you don't want to miss.
Sign up here: WEEKLY NEWSLETTER
And, I also have another website called: www.ministryleadershipacademy.com where you can get the online course Gospel-Centered Bible Study. Use the coupon code: PODCAST and get 10% off all courses.
Remember, it's always good to see what other passages have to say about the same topics. And in Ephesians 4, Paul is writing about the purpose of Spiritual gifts as well and says that they are:
"to equip the saints for the work of ministry, for building up the body of Christ, until we all attain to the unity of faith and of the knowledge of the Son of God, to mature manhood, to the measure and stature of the fullness of Christ."
Your gifts are to be used for ministry. You were created and endowed with unique Spiritual gifts to live and minister to other people. This thinking is counter-culture. Our culture tends to think that the gifts that they have are to be used in order to further their own purposes and the good of their own life. But its exactly the opposite for us, as believers, as members of the body of Christ. The gifts we have been given are not for ourselves but they are for other people.
Our lives are to be lived in service to other people and for their common good.
In one incidence of disunity among Christ followers, James and John, two disciples of Jesus, begin arguing over who will be the greatest in the kingdom of heaven. This caused the other 10 disciples to become "indignant." So Jesus decides to settle things and says to all of them in Mark 10:42-45,
"You know that those who are considered rulers of the Gentiles lord it over them, and their great ones exercise authority over them. 43 But it shall not be so among you. But whoever would be great among you must be your servant, 44 and whoever would be first among you must be slave of all. 45 For even the Son of Man came not to be served but to serve, and to give his life as a ransom for many."
Even Jesus, who was God in the flesh, came to be with us as a servant. Yes, we call Him Lord, and He is Lord over us and over all of creation. But the way in which he relates and interacts with us is as a servant. You may have a title at work and you should be respected for that title, however, the way you relate and engage with your co-workers and subordinates is in serving them. This is true in the church and in the home as well. We may have titles of pastors and parents, but we are not given those in order to enslave people, disrespect them or abuse our authority, rather we are called to serve them.
Each individual Spiritual gift works for the purpose of building others up in Christ for the common good.
Musical gifts: enable us to worship in song and praise
teaching gifts: enable us to learn and gain knowledge of the Scriptures
mercy gifts: help those who cannot help themselves
leadership gifts: move us together, as a body toward our common goal and mission
administrative gifts: work to create structures and systems so programs, people and ministries are supported and encouraged
intercessory prayer: is a behind the scenes ministry that constantly lifts others up, by pleading on their behalf before the throne of grace
CONCLUSION
I would imagine that most people want to make a difference in this life. You want to leave a mark, you want to have in impact on this world. You see the suffering, you see the needs that people have, you see the issues that communities are struggling with and you want to work for the common good.
Utilizing your spiritual gifts is exactly how that will happen. But only when we work together as the body of Christ will it work in the most effective, transforming way. Let' continue to know who God has made us to be, how He has gifted us and come together and join God in what He is doing in this world, for His glory.
It is the gospel that enables us to do this through the power of Christ and His Spirit living in us. And it is the gospel that not only changes us and our culture, but it's the gospel that changes everything.