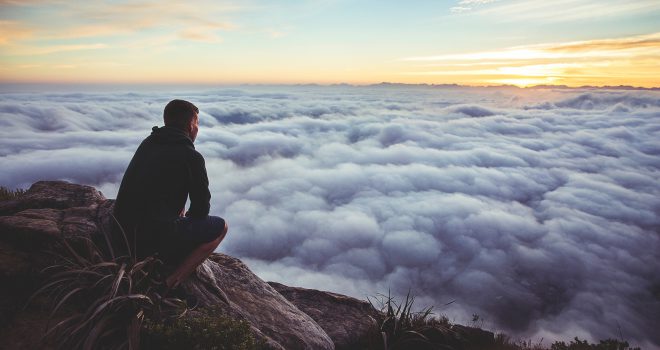 May 3, 2018
18: 3 Areas of Your Life God Knows Better than You
God knows these three areas of your Life better than you do.
Search me, O God, and know my heart!
Try me and know my thoughts!
24 And see if there be any grievous way in me,
and lead me in the way everlasting!
Psalm 139 can be a very comforting Psalm or a very disturbing Psalm. Comforting if you want to be known by the Lord, but disturbing if you have something you want to hide from the Lord. Thankfully, the gospel is the good news that we have nothing to fear. God wants to know us, he wants to explore and expose everything about us. Not to shame us, but to bring it out into the open so we can see it for what it is, sin and rebellion against Himself.
Once light is shed on our darkness we can freely confess it and look to the Lord for mercy and grace. Of course, God comes through with boundless mercy and an ocean of grace poured out to us through the life, death and resurrection of Jesus.
These two particular verses reveal to us that God wants to transform all of us; our hearts, our minds and our actions. And God wants to lead us into an unbelievably joyful life through living within his will.
What's interesting is that it's the author of the Psalm, David, that is reaching out to God. David knows he can't hide anything from the Lord. He's learned the hard way. Go back and read 2 Samuel 11 about his debacle with Bathsheba. David desires to be known by the Lord so intimately and closely that light shines in every dark crevice of his life. Let's take a quick look at these three key areas.
1. Search me O God, and know my heart.
Our heart is where we keep watch of our motives, our emotions, our intentions, and our deepest desires. Some of us are really good at hiding what is truly going on with us, others not so much. I'm really bad at hiding my emotions and feelings from my wife. She can always tell when something is not right on the inside.
When we invite the Lord to search our hearts we are inviting him to help us discern motives and intentions we may not even know we had. The Spirit of the Lord searches us and helps us see and understand the why behind some of the things we do. Therefore, it's important for us to listen to what the Lord finds during his search. Oftentimes our motives and desires are not godly, and usually selfish. When we are exposed in this way, we need to confess, repent and turn back in faith to the Lord.
2. Try me and know my thoughts.
Can you imagine if someone were able to capture your thoughts, record them in cinematic form, and placed on social media? They would probably go viral but we would be devastated. We usually hold back from saying what we are really thinking.
Our minds hold voluminous amounts of information, images that we saw years ago, ideas that propel us into action. Some of those are good and some are bad, really bad. But if God tries our thoughts, meaning, he puts them to the test of reality and truth that he controls, He can reveal to us where our minds are getting off track. God can show us how to renew our minds with His truth and His Word.
3. See if there be any grievous way in me.
This is inviting God into our actions. Where have we hurt others, lied to others, offended others. What have we done to live for the glory of ourselves and not for the glory of God?
We are asking God if we are going in the wrong direction, because deep down, we don't really want to be going in the wrong direction. We want to be going in the direction that God wants us to go in. We want to be on the road that leads to life, eternal life, an abundant life.
This prayer of invitation causes us to be completely vulnerable. If we pray this prayer of David we are asking God to explore every part of our lives and then give us the results. We probably know the results are not going to be good because we work hard at ignoring and acting like nothing is really wrong, and that we are doing pretty well in our walk with God.
But this is a vitally important prayer. Because this prayer is also a humble expression and cry for help from the only one who can really help us. Think about this for a minute…God knows absolutely everything about you. He knows every thought you've ever had, He knows every word that you wanted to say to someone but didn't. He knows everything you've ever done to everyone, even the things that no one else in the entire world knows.
And yet, he still loves you and is reaching out to you with his strong arm of mercy. Ah, you thought I was going to say His strong arm of justice and wrath. But not so for the believer in Jesus. Christ has already borne the punishment of all those misdeeds, all of your heinous sins, all of your evil desires.
This is the beauty of the gospel. God knows you and still loves you! God sees your whole life, past, present and future and He still calls you His beloved. You are precious to Him, dear to him and holy in His sight. Because Jesus, has lived, and thought and contained the motives that you could never have. He has taken away all your sins and now He robes you with His righteousness. So, pray this prayer,
Search me, O God, and know my heart!
Try me and know my thoughts!
24 And see if there be any grievous way in me,
and lead me in the way everlasting!
Listen to the findings of the Lord, confess them out loud to Him, repent of them and turn in faith to Jesus so that He can lead you in the way everlasting. A way that starts today and will never end.
This is why we can say, the gospel changes everything!