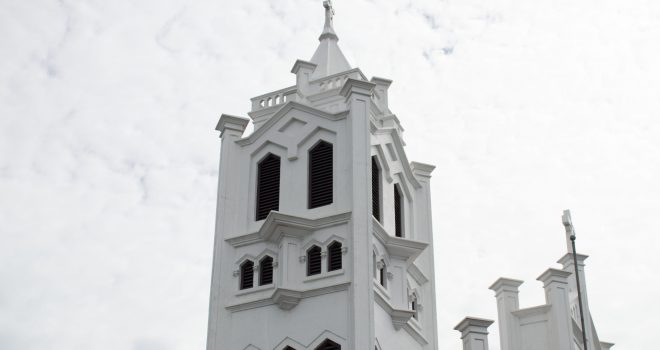 February 20, 2018
11: The Holy Spirit Lives in You
When I was in high school, my Young Life Leader, Casey Dunn, would meet every week with me and a small group of guys. He would teach us what it meant to follow Jesus and how to grow in our relationship with Christ. One of the things we did was to work through the Navigators Topical Memory System.
Side Note: The Topical Memory system is an unbelievable way to memorize Scripture. If you follow their technique you are able to memorize verses in such a way that they go from just being stored in your short term memory, but move to being stored in your long term memory. That's why over 35 years later I am still able to recall these precious verses.
One of the first verses we memorized was 1 Corinthians 3:16, "Do you not know that you are God's temple and that God's Spirit lives in you?" I believe initially we applied this verse to living holy lives and trying not to corrupt our bodies when we knew that God's Spirit lived in us. It was a very powerful verse.
And of course, it still is a very powerful verse. When you read through the Old Testament you understand the importance of the temple and that during this time God chose to make Himself known within the physical temple itself. In the New Testament, Jesus explains that a new day has dawned and God's Spirit, the Holy Spirit, will now come and dwell in us.
We see this when Jesus is speaking to the woman at the well in John 4 and they are discussing the physical locations of worship. Jesus says,
"But the hour is coming, and is now here, when the true worshipers will worship the Father in spirit and truth, for the Father is seeking such people to worship him."
And again in the garden of Gethsemene Jesus says,
"But the Helper, the Holy Spirit, whom the Father will send in my name, he will teach you all things and bring to your remembrance all that I have said to you."
And after Jesus had died and risen from the dead, but just before he ascended into heaven he told his disciples, "Receive the Holy Spirit."
We do not meditate enough on the truth that God's Holy Spirit lives and dwells within us. It seems unthinkable, unimaginable and impossible that the God of the universe can live inside us. But the Bible tells us that this is true, God's Spirit lives in you.
I hope you find this encouraging. Each day, all day, you face difficult circumstances, situations in which you are unable to control, words that you can't seem to find in order to say the right thing.
Whenever I go and visit someone who is sick in the hospital I am always at a loss for words. I find myself praying that God would speak through me, or just give me the patience to not say many words but to just "be present" with the person. And since God's Spirit dwells in me, then this person I am with, is in the presence of God. I believe God uses just His Spiritual presence in us to reach out to those in need.
Jesus also wanted to comfort the disciples in their distress of knowing He was going to be crucified. They were afraid of what life would be like without Jesus. But He calmed their hearts by explaining that He would always be with them since He was sending His Holy Spirit to come and live in them.
We need to believe that the Holy Spirit lives and dwells inside of us. The power of the risen Christ, the power of God the Creator of the universe is always with you, He will never, ever leave you or forsake you. This should bring you relief when you are suffering, it should bring you courage when you are afraid, it should bring you hope when you are in despair.
But it also brings you the confidence you need to love those around you, to reach out to those who need encouragement, to pursue those who are lost and alone.
Take some time today to dwell on the question, "Do you not know that you are God's temple and that God's Spirit lives in you?" This is the message of the gospel, the good news that God has come to save you, that God has come to live inside you, to enable you to love Him with all your heart soul and mind and to love the people around you each day.
Jesus will never leave you alone, His Spirit will never flee from you, this is the gospel and remember, it's the gospel that changes everything.
All for Jesus,
Fletch