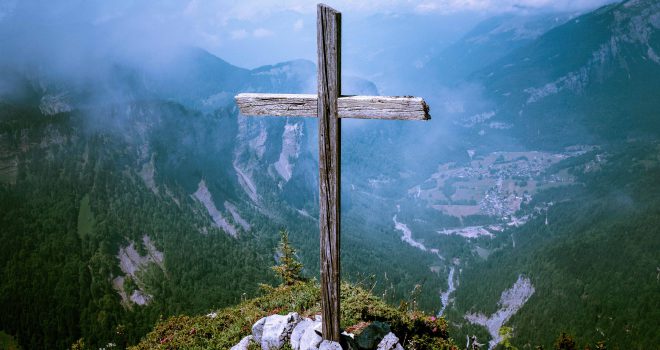 March 28, 2018
15: The Key to Forgiveness
This past weekend my wife Julie and I were able to take a few couples away to the beach for a couples retreat. It was just a time to get away to do some soul-searching within our marriages and think about the future. We talked about how we feel God is working on each of us. So we looked at our past our present and our future to intentionally and proactively work on creating a healthy Christ-centered marriage.
We had a great time! It was full of laughter and fun and also obviously some difficult conversations but yet very meaningful and significant and fruitful conversations. The passage we used was in Colossians chapter 3 verses 12 to 17. That passage summarizes, in so many ways, how we are to treat one another and of course, it goes beyond just a relationship with our spouse but to all of our relationships.df
So, I am just going to read the first two verses of that passage, Colossians 3: 12-13. So listen closely,
"Put on then, as God's chosen ones, holy and beloved, compassionate hearts, kindness, humility, meekness, and patience, 13 bearing with one another and, if one has a complaint against another, forgiving each other; as the Lord has forgiven you, so you also must forgive."
Our Identity comes before our Duty
The first thing we need to understand about this particular passage is that it reveals our identity in Christ before it tells us what to do. It tells us that we are God's chosen ones, that we have been made holy, and that we are beloved by God. That is an amazing truth that we need to soak up every single day! You have been chosen by God, that he has made you holy and that you are his beloved that he is unconditionally in love with you today and cares about everything in your life!
The Key
Now, this passage also reveals to us the key to forgiveness. It says that we forgive because Christ has forgiven us. This is the key to forgiveness: that we forgive because Christ has forgiven us. This is the power of the Gospel in action! So, we see that Christ's forgiveness of us empowers and motivates us to forgive others. That Christ's forgiveness of us gives us the courage and the energy to forgive others.
We know that the gospel says that we have sinned against God. But we also know that God shows us Mercy by forgiving us through the sacrificial work of Jesus in our place. That is good news! This gospel reconciles us to God the Father and we live out that good news when we forgive other people. So, the key to forgiveness is believing that you have been forgiven first.
Yes, it's really hard to forgive people for some of the things that they've done to us, but nothing they have done compares to our sin against God that nailed Jesus to the Cross. Think about that for a minute. We are able to forgive others because God has forgiven us in Christ. Our sin against God was way worse than anything we could have ever done to anyone else in this life. Yet God has chosen us because we are his beloved. He has sent Jesus to die a very terrible death on the cross. We are getting ready to celebrate Good Friday and why do we call it good when Jesus died? Because the outcome is the beauty that we have been reconciled to God through the death of Christ on the cross. Because he has been our sacrifice to take away our sins, to wash away our sins.
Dwell on What Christ has Done for You
So, my encouragement to you today is that you will take some time and dwell on Christ's forgiveness to you. Read some passages of scripture that will reveal to you the extent of God's love to you through Christ. One place that you can go to is the end of the gospels. Specifically the Gospel of John uses chapters 12 to 20 to talk about just the last week of Jesus's life and what he had to go through in terms of being accused by the Pharisees of blasphemy, to being whipped and beaten and spit upon and to being nailed to the cross and hung there until he was dead. Those are some of the things that we need to dwell on to understand the extent to which God loves us, the extent to which Jesus died for us.
What that means for us is that we need to dwell on the sacrifice of Christ and understand that internally for us and what that means for us. And when we understand the beauty of that and the meaning of that, it's only then that we can take what God has done for us and we can pass it on to other people. We can forgive them and love them unconditionally, even if it causes us to suffer for other people.
So, we understand, the gospel changes us first, and then as we apply this gospel to life around us then it changes those relationships as well. Because we all know that the gospel changes everything!
Passages to dwell on Christ's Death and its meaning for you:
Luke 23
John 18-19
Mark 15
Matthew 27
Isaiah 53
Galatians 3;13
Romans 3:21-26
1 John 4:10
Photo by Hugues de BUYER-MIMEURE on Unsplash