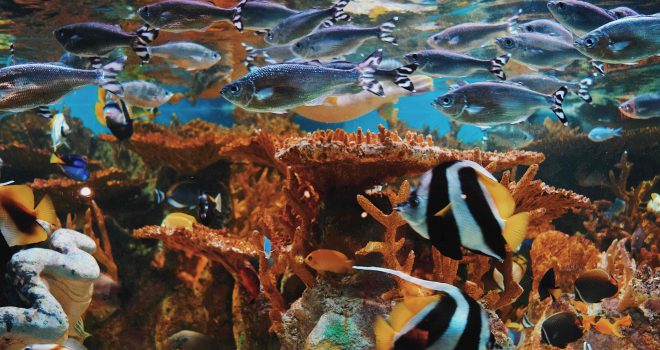 January 17, 2018
09: The Gospel of a Majestic God
I had the privilege to go to the Dominican Republic this summer with some families from our church. It is simply fascinating to go to a different part of the world. I do not get this chance often but when I do I try to take advantage of seeing a different culture and a completely different landscape. God's Kingdom is so much bigger than just where I currently live, and I need to be reminded of that truth often.
I recently read Nehemiah 9:6 which says,
"You are the Lord, you alone. You have made heaven, the heaven of heavens, with all their host, the earth and all that is on it, the seas and all that is in them; and you preserve all of them; and the host of heaven worships you."
Here are a couple of gospel thoughts from this passage.
God Created Everything
The majority worldview of our day is that the earth and all that is in it, is a result of evolutionary processes, without any specific creator or God. Without going into a full-blown apologetic about evolution, I'm just going with what the Scriptures tell us to be true: God created everything.
The more of the world I get to see the more true this becomes to me. When we were in the Dominican we had the chance to go snorkeling in the Caribbean. I am always stunned by how much marine life is below the surface of the water. Once you start to look underwater, you begin to see fish and plants that you never knew existed. Countless types of coral, the most brightly colored fish I've ever seen, plants that seem human as they open and close, capturing marine life around them.
I have friends who get to travel all over the world and of course they post pictures on their facebook page. While I do get a bit jealous of their excursions, I am grateful that they share what they see as they travel. What they see is God's handiwork. They see the mountains God created, they meet people of other tribes and nations, they witness the worship of God in a completely different context than their own.
It is good news that God created everything because it means He has a purpose behind it all. His first and foremost purpose is that His creation would glorify Himself. So as you marvel at His Creation your delight should not just be in what you see but in worshiping the God who created what you see.
But secondly, God created all things for us to enjoy. So, enjoy the gorgeous sunset, be refreshed by the rain, relish in the beauty that surrounds you.  Savor the new relationships you are making.
God Preserves Everything
God takes care of His creation, and this includes you and me as His children. The truth that God preserves everything should give you hope for today and tomorrow. This means that God is for you. Remember Romans 8:31-32
31 What then shall we say to these things? If God is for us, who can be against us? 32 He who did not spare his own Son but gave him up for us all, how will he not also with him graciously give us all things? 
God will take care of you no matter what. Many of us face extremely disturbing circumstances every day. But, this is why God has given us the gospel through Jesus. The gospel tells us that everything will be ok. As God's children, our future is secure. Yes, we will have to face immense pain and suffering in this life. But even as we do, we have a loving and faithful God who walks through it all with us. Jesus has faced the same suffering and temptations that we face and has endured it for us. Part of God's strategy to preserve us is to give us the Spirit of Christ, the Holy Spirit, to dwell in our hearts, to comfort, guide, forgive, encourage, sustain, love, calm, and strengthen us in our time of need.
Today, I want you to look around you. Look at what God has created, who God has created. And I want you to believe that He cares deeply for you, He is interested in what you are doing, He is watching over the events in your life. God is preserving you for His glory. If you are struggling, then be strengthened by the work Christ has done on your behalf and on His power to take care of you this day.
And as you look around, worship God for who he is. He is a faithful, all-loving, steadfast, promise-keeping God. He is in control of all that happens, He is greater than any scheme of the devil to try to deceive or accuse you, He is intensely watching out for you. Worship this God, this all-powerful and majestic God.
All for Jesus,
Fletch