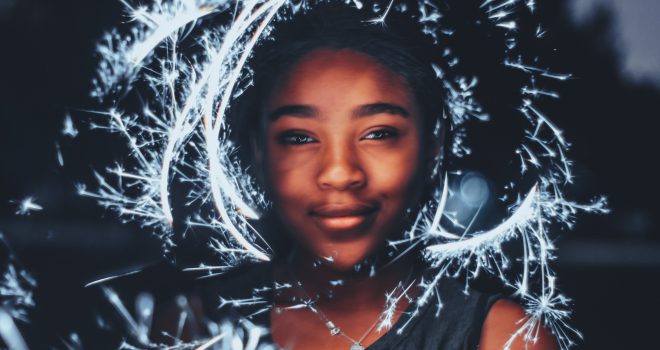 January 2, 2018
07: A New Year A Better You?
It is January 2 and I love this time of year. It's a time to start fresh, create some new year's resolutions, set some new goals. I often feel it's a great time to "revise myself", you know evaluate what I've been doing, find out where I've fallen short and start doing "better."
How do we Get Better?
I firmly believe that there is nothing wrong with evaluating what we've been doing and how well we have been doing it. However, we must not forget that what we do is not as important as who we are. And as believers, who we are is determined by God, not by what we do or how well we do it. We cannot make ourselves better, only the gospel can do that.
Therefore, as we start the new year it's really important to understand our true identity.
As Christians, we all want to pray more, read our Bible more, serve others more, we want to be more generous.  We get frustrated and beat ourselves up because we feel that we are not "doing" enough for God.  But if we want to move forward in our spiritual walk this year, then we need to start with an understanding of who we are before we get to understanding what we are supposed to do.  What we do in life flows out of our identity; who we are.
Too often we allow the world around us to create our identity.  We look at our different roles and activities, our different successes and failures and then place an identity on ourselves.
For instance, we can create our identity around our careers.  Our focus in life can quickly become our jobs.  After all we do spend 8-10 hours a day at work. We tell ourselves that if we are successful in our jobs then we are successful in life. If we are not doing well at work then we may think we have failed and this crushes our identity and our spirits.  We get depressed and feel like a failure.
"But this is the main thing that I do!  Most of my time is spent at work!
My job is really important to me!
It is not an option to fail at work!
Hasn't God entrusted me with a good job for a reason?
I need to be successful at work so I can provide for my family!"
As important as working and doing well at your job is…your work is not where you should find your foundational identity. Nor should our true identity be found in being a dad, hobbies, bank accounts, or even our abilities.  Our true identity goes back to the Garden.  We were created by God to live in a face to face relationship with Him.  Our lives were to be lived in worshipful obedience where we would experience the most meaningful, joyful life possible.  However, we decided to turn our face away from God and focus on ourselves, doing what we choose to do, regardless of what God says.  The result was a broken relationship with God and devastating consequences of sin entering into the world and distorting the image of God in us.
This distorts how we view ourselves and what we live for. There is a great danger when we live for our kids, our spouse, our job, our recreations, etc.
Our identity can easily turn into idol worship.
God makes us New
God chooses not to leave us in such a state of misery and death and sends Jesus to come and rescue us from ourselves.  Our true identity is in Christ and He alone is to be worshiped.  Paul tells the Corinthians, "If anyone is in Christ he is a new creation, the old has gone, the new has come."  God wants us to put the past behind us and start over.  We have a new life in Christ, and our past does not have to plague us any longer.  There was a time when your identity was wrapped up in something other than Christ, but that is no longer true.  We are free from our past sins and now live in the forgiveness and grace of Christ.
In an even more graphic picture, Paul says to the Galatians, "I have been crucified with Christ and I no longer live, but Christ lives in me.  The life I live in the body, I live by faith in the Son of God who loved me and gave himself for me."  Our old lives have been "crucified", they are dead and gone and we now have a new life with a new identity.  Remember, Paul used to persecute and murder Christians.
But Christ showed up and radically changed his life.  Christ put his Spirit into Paul, making him a new creation and giving him a new identity and purpose in life.  We all have things in our past that we are ashamed of.  But God's grace through Jesus can heal that shame, take away our guilt and put a new Spirit into our hearts.  Our new identity is in Christ alone.
Look to Christ
So, as you start the new year, look to Christ as your identity. If you want to become a "better" person, then respond to the Holy Spirit's leading in your life as He conforms you to the image of Christ. Do you want to read your Bible more? Then ask God to give you that desire, schedule time to read your Bible and then journal about it. Do you want to pray more? Ask God to give you a desire and heart to pray and respond to His leading by actually praying. These two simple habits of daily Bible reading, and prayer will keep you focused on what God thinks of you. These habits will teach you about God's grace every day. They will transform your life, they will help you see more clearly this gospel of truth that does make you a better person because they lead you to become more of a Christ-like person. It's this gospel that makes you better because it's this gospel that changes everything.
All for Jesus,
Fletch