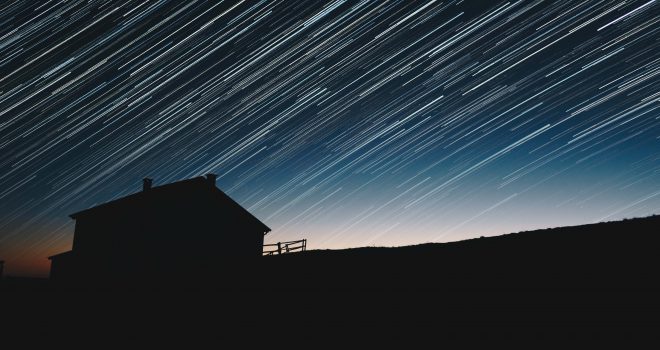 November 13, 2017
02: Three Ways God's Faithfulness Strengthens Your Faith
3 Ways God's Faithfulness Strengthens Your Faith
11 I will remember the deeds of the Lord;
yes, I will remember your wonders of old.
12 I will ponder all your work,
and meditate on your mighty deeds.
13 Your way, O God, is holy.
What god is great like our God?
14 You are the God who works wonders;
you have made known your might among the peoples.
15 You with your arm redeemed your people,
the children of Jacob and Joseph. Selah
The first 9 verses of Psalm 77 begin with Asaph lamenting about his troubles and wondering if God will ever comfort him. Asaph culminates his rant with these questions, "Has God forgotten to be gracious? Has he in anger shut up his compassion?"
This is very characteristic of the Psalms as the writers often pour out their hearts, exposing raw emotions and feelings to God. It gives us a model for our own prayer life. We too, often feel abandon by God when we are overwhelmed in our circumstances. The Psalms teach us that it is ok to cry out to God. God loves it when we dig deep into our souls and open all our feelings to Him. And don't worry about offending God, He can take it. For He knows the genuineness of your pain and heartache. Did not Jesus, himself cry out to God on the cross, "My God, my God, why have you forsaken me?" (Matthew 27:46)
But after Asaph unloads on God in verses 1-9 he gets to a transitional thought. He says in verse 10, "Then I said, I will appeal to this, to the years of the right hand of the Most High."
Asaph is saying that to understand the fullness of God, he cannot rely simply on his present circumstances. His faith in God should not be defined but only what he sees before him. The faithfulness of God in the past will sustain him in the moment and encourage him into the future.
Remembering the Faithfulness of God impacts us in three ways:
God's Faithfulness in rooted in history. We can look back on historical events and see with great confidence God's gracious provision. The history of salvation is chronicled throughout the Scriptures for us to see, read, believe and put our faith in. Asaph knows how important it to go back and look at how God sustained, comforted and sovereignly wove the stories of Jacob and Joseph.
Our challenge is to familiarize ourselves with the stories of salvation history in the Bible. The Bible reveals in full color the greatness and majesty of a loving Creator who has shown mercy on a rebellious creation. Our call to action is to mine out the gems of the Old and New Testaments that declare the glory of God through His Son Jesus.
We must Remember what God has done in our own life. We quickly forget how God has been faithful to us. Our memory fails us unless we exercise our mind and go back to the details of when God saved us, sustained us, brought us up out of a pit, and showered us with His steadfast love.
God has been faithful to you over and over and over again. Take some time to write out the ways in which you have been an eyewitness and beneficiary of God's grace. What were you going through, how did it feel? How did God answer your prayers? Whom did God place in your life at those times to counsel you and help you?
Believe that the faithfulness of God in the past will carry you into the future. I believe this is what is helping Asaph in Psalm 77. As he prays, he begins to remember what God has done in the past and that is giving him hope for the future. Yes, things may look pretty bleak right now, but God has been faithful in the past and there is no reason to believe that He will back down from being faithful now and in the future.
We also know that the promises of God which have been secured in Christ are for all eternity. Our salvation is secure, not just for yesterday or today but for every day. God's faithfulness cannot be thwarted either by circumstances or by sin. God has carried out His will in the past and He will make sure He carries it out in the future.
So today, take some time to remember the faithfulness of God found in the Scriptures. Read through the story of Joseph in Genesis. Then take a pen and paper and write out your own experiences of God's faithfulness. God's salvation history includes you and your story. And finally, look to Jesus, the Author and Perfector of your faith who will sustain you to the end. Gaze upon Jesus, who is the same yesterday, today and forever. Allow your faith in Christ to sustain you in the moment and give you hope for tomorrow.