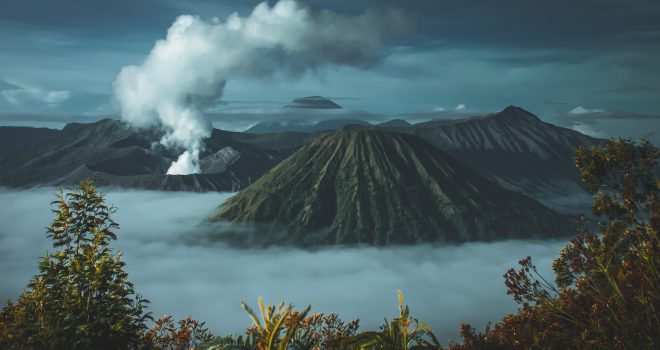 November 28, 2018
33: 3 Things You Might Not Think to be Thankful for
3 Things you might not think to be Thankful for…
Psalm 7:17
I will give to the Lord the thanks due to his righteousness, and I will sing praise to the name of the Lord, the Most High.
Every year thousands of families, including my own, sit around the Thanksgiving table and ask the question, "What are you thankful for?" Nine times out of ten the answer revolves around family. "I'm thankful for my kids, or my grandkids." "I'm thankful that we are all here together." Other answers might include being thankful for health issues or maybe a new job. Of course, there is nothing wrong with being thankful for any of those things, they are important and meaningful to us.
But I've got three other ideas for us to be thankful for this season. Let's take a look.
Let's be thankful for our Salvation
Psalm 50:23
The one who offers thanksgiving as his sacrifice glorifies me; to one who orders his way rightly I will show the salvation of God!"
1 Corinthians 1:4
I give thanks to my God always for you because of the grace of God that was given you in Christ Jesus,
If we were to really think and meditate on our eternal destination without being saved by God through Christ, we might be more thankful for the salvation that we do have. As Christians, it is possible to forget that we have a secure salvation.
What were we saved from?
We were saved from a life of sin and misery. When I think about my own life growing up, it scares me to think where I would be right now if God had not intervened. I am convinced that sin would have completely overtaken my life to the point of no return.
We were saved from a life that lives for self and chases after worldly things. If God had not stepped in and rescued us we would get to the end of our life with some huge regrets.
We were saved from the wrath of God. No one really wants to think about the wrath of God but we should. Some believe that when we die our souls are simply annihilated and we are no more. However, the Scriptures paint a very different picture.
2 Thessalonians 1:9
They will suffer the punishment of eternal destruction, away from the presence of the Lord and from the glory of his might,
Revelation 21:8
But as for the cowardly, the faithless, the detestable, as for murderers, the sexually immoral, sorcerers, idolaters, and all liars, their portion will be in the lake that burns with fire and sulfur, which is the second death."
Jesus says in Matthew 13:49-50
49 So it will be at the end of the age. The angels will come out and separate the evil from the righteous 50 and throw them into the fiery furnace. In that place, there will be weeping and gnashing of teeth.
If anything should cause us to be thankful for our salvation it's these passages that reveal to us the truth of what happens to the unsaved.
"Thank you, Lord, for sending Jesus into my life. Jesus has breathed new life into me, forgiven all my past, present and future sins. Jesus has reconciled me to God the Father and put His Holy Spirit in me. I am now a child of God and forever blessed."
Let's be thankful for our Suffering.
"Hold on. I understand that I should be thankful for my salvation, but for my suffering? You have got to be kidding!"
I understand this one is a little more difficult to swallow, but let's see what the Scriptures have to teach about suffering.
First of all, we need to understand that suffering is just part of living in a sinful world and our suffering will not end until we are with the Lord in heaven. So, in the here and now, God uses suffering to draw us closer to Himself. If we are drawn closer to God then we should be thankful, no matter what the circumstances.
The apostle Paul says this in Romans 5:3-5,
3 Not only that, but we rejoice in our sufferings, knowing that suffering produces endurance, 4 and endurance produces character, and character produces hope, 5 and hope does not put us to shame, because God's love has been poured into our hearts through the Holy Spirit who has been given to us.
The suffering that Paul talks about ends in hope, a hope that God has poured His love into our hearts through the Holy Spirit. We often feel alone and abandoned in our suffering. But that couldn't be farther from the truth, we are never alone because we have the Holy Spirit living in us. We are always near to God, even when we don't feel close to God, because God is never far from us.
These verses are also telling us God uses our suffering to change and mold us. He uses it to sanctify us (we'll get to that in a minute).
In his letter to the Philippians, Paul is excited to share in the sufferings of Christ, for they help him know Christ deeper.
8 Indeed, I count everything as loss because of the surpassing worth of knowing Christ Jesus my Lord. For his sake I have suffered the loss of all things and count them as rubbish, in order that I may gain Christ 9 and be found in him, not having a righteousness of my own that comes from the law, but that which comes through faith in Christ, the righteousness from God that depends on faith— 10 that I may know him and the power of his resurrection, and may share his sufferings, becoming like him in his death,
Our suffering forces us to rely on Christ in ways we never have to when we are not suffering. It is merciful that God comforts us in our suffering and takes us to deep and intimate places with Jesus.
Let's be thankful for our Sanctification
I know, sanctification is a churchy word that we don't use very often in our daily lives. It will also confuse most people around the Thanksgiving table if we use it. But, we should be thankful that God is determined to make us like Jesus.
Sanctification is about God setting apart something as holy. It's also about the process God uses to mature us in our relationship with Him. The Westminster Catechism defines sanctification as "the work of God's free grace, whereby we are renewed in the whole man after the image of God, and are enabled more and more to die unto sin, and live unto righteousness."
So why be thankful for this? Because God is not finished with us. God is always at work in our hearts and minds. We have sinful patterns, attitudes, motives and other sundry issues that God wants to root out of us. Aren't you thankful that God wants to change you? He wants you to be conformed to the image of His Son, Jesus.
Sometimes sanctification can be difficult because change is difficult. But if we truly believe in the gospel then we will submit to God's will and desire for our lives.
While sanctification is a work of God' free grace, He allows us to participate. We listen to the Holy Spirit as we are convicted of sin which leads us to repentance. We know that God is working on some aspect of our life and we obey His commands, trusting that He has our best intentions in mind. Let's be thankful that God is constantly at work in our lives.
Conclusion:
When we truly believe in the gospel then we become truly thankful people. The gospel is the good news that God has come to save us from ourselves. When we believe this and put our hope and trust in Jesus then our salvation, our sanctification and even our suffering become important to us.
Because the gospel ends with us being redeemed for eternity with God, we can be thankful for all that is gives us. The grace, the mercy, the comfort, the healing, the change, the transformation, the presence and the perseverance. Remember, it's the gospel that changes everything!