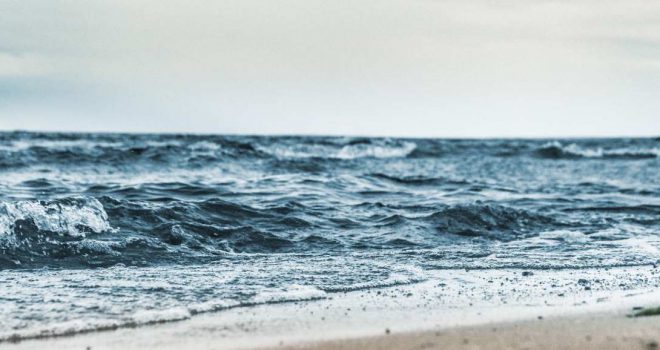 August 4, 2019
47: God the Father Knows Best
I'm a rule follower. I may have mentioned this before. But it's worth repeating. I don't like jaywalking, I try to follow directions and do what I'm told. I believe that most laws are good for us and help keep order in our country. I'll admit that I'm not always good at following speed limits but I won't argue with the officer when given a ticket.
Of course, the Bible's top ten are also rules I follow. The Ten Commandments are God's moral law spelled out quite clearly for His children. While I desire to follow God's law as perfectly as possible, I break everyone, every day, usually multiple times a day. Fortunately, God still loves me and has forgiven me through the work of Christ even before I fail to follow His law.
The letter of James is an extraordinary explanation of the gospel in which he discusses grace, faith, works and the law. It's probably best known for saying, "Faith without works is dead." but there are some verses in chapter 1 that are also pretty important to understand.
22 But be doers of the word, and not hearers only, deceiving yourselves.23 For if anyone is a hearer of the word and not a doer, he is like a man who looks intently at his natural face in a mirror. 24 For he looks at himself and goes away and at once forgets what he was like. 25 But the one who looks into the perfect law, the law of liberty, and perseveres, being no hearer who forgets but a doer who acts, he will be blessed in his doing.
James is explaining the importance of actually living out God's law, doing what God has told us to do. Many people think that God's law is restrictive and that by having to obey it we lose our freedom. However, James describes God's perfect law as "the law of liberty." What is he trying to say?
James is trying to help his readers understand, and us as well, that by living according to God's standards we are actually freer. Our liberty increases the more we live within the boundaries that God has set for us. As children of God, holy and dearly loved, we have to believe that God has the very best plans laid out for us. For us not to believe this would be like a toddler saying he knew a better way to live life than his parents.
The reality is that we live in a fallen and broken world. This is not God's fault, it's the fault of humanity and our sinful, selfish ways of trying to live a life apart from God. The reality of the gospel is that God has rescued us from the clutches of death, restored our brokenness, and heals us every day from the wounds that have so deeply hurt us.
God is not a cosmic killjoy by giving us His law. Rather He is a cosmic joy-giver and His perfect law sets us free to enjoy that joy to the fullest. Embrace God's law today as His perfect will for your life. And know that when you fall short of obeying His law, He has already forgiven you with His inexhaustible grace. Know that when you run "out of bounds" God is there to carefully place you back on the right path that leads to Him and His love for you.
Let me close with part of a prayer from a book my family and I have been reading while on sabbatical. The book is called, Every Moment Holy, written by Douglas Kaine McKelvy and illustrated by my good friend Ned Bustard. This is part of a prayer Liturgy for "Arriving at the Ocean." We read it because we are living at the beach for a month, but the words seem to fit really well with my thoughts here.
"We praise you O Lord for our limits!
Limits you have given us for our good and for your glory.
We praise you for this blessing
We praise you for the boundaries of our beings!
You have made us finite creatures
That we might be held and known.
You have made us finite creatures
That we might exult
In the infinite wonders of your beauty,
Your majesty, your love, your power.
We have traveled this day
To the bounding sea, O Lord,
To the far edge of the inhabitable land,
As to the utter end of our own measure
And ability and strength,
To find here reminders of your limitless
Presence extended immeasurably beyond us."
This prayer reminds us that we have our limits and we know them full well. But God has no limits, neither in Himself, His creation or His grace.
This is the gospel and we all know it's the gospel that changes everything!
All for Jesus,
Fletch
ps.  Have you heard about my course The Gospel-Centered Bible Study? It's a great way to learn how to study the Bible for yourself. If you are interested then click here and use the code 50OFF to get 50% off.
Photo by Ant Rozetsky on Unsplash