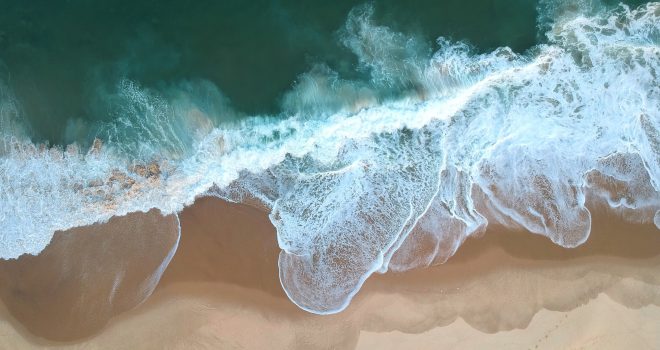 November 19, 2019
50: The Alternative to Anxiety
I don't know of anyone who doesn't experience anxiety on some level. We live in a super stressed out world. We feel pressure all around us in just about every area of our lives.
And all of this pressure makes us anxious. We are anxious to succeed. We are anxious for people to love us. We are anxious to have financial security. We are even anxious about what we eat and how often we exercise. And anxiety can become paralyzing, and even lead to depression, which can even lead to other health issues. It seems like a vicious cycle that we can't escape.
Does the gospel address anxiety? I mean does God care whether or not I have these crazy feelings about seemingly mundane issues I'm facing? The answer is yes. The gospel does address this issue. Jesus, who is the personification of the gospel deals with anxiety head-on.
 Jesus says these words Matthew 6:25-34,
26 Look at the birds of the air: they neither sow nor reap nor gather into barns, and yet your heavenly Father feeds them. Are you not of more value than they? 27 And which of you by being anxious can add a single hour to his span of life? 28 And why are you anxious about clothing? Consider the lilies of the field, how they grow: they neither toil nor spin, 29 yet I tell you, even Solomon in all his glory was not arrayed like one of these. 30 But if God so clothes the grass of the field, which today is alive and tomorrow is thrown into the oven, will he not much more clothe you, O you of little faith? 31 Therefore do not be anxious, saying, 'What shall we eat?' or 'What shall we drink?' or 'What shall we wear?' 32 For the Gentiles seek after all these things, and your heavenly Father knows that you need them all. 33 But seek first the kingdom of God and his righteousness, and all these things will be added to you.
34 "Therefore do not be anxious about tomorrow, for tomorrow will be anxious for itself. Sufficient for the day is its own trouble.
Jesus is telling a huge crowd of people that there is an alternative to anxiety. The alternative is to take your focus off of yourself and your needs and put your focus on the Kingdom of God. But we do need to eat and drink, we need to wear clothes and have a place to live. And Jesus says, that God the Father knows this and He will take care of those needs. 
God makes it really clear that if He is willing and capable of clothing the lilies of the field and feeding the birds, then He is definitely willing to do the same for the crown of His creation. God is, after all, our Heavenly Father, and He will supply all your needs through His glorious riches in Christ Jesus. So, while God is taking care of all of your needs, He wants you to focus on Him and the advancement of His Kingdom. God takes care of us so we can take care of others by sharing the all-sufficient power of the gospel in their lives. God knows our physical bodies need to be nourished and clothed, He created us this way. But He wants us to understand that the primary focus of your lives needs to be Him and what He is doing.
If our faith is in our own ability to provide for all of our needs, then yes we will be anxious. Why? Because we know we cannot fully provide for ourselves.
So Jesus says "stop wasting your time being anxious." If we believe that God is who He says He is, which is Jehovah Jirah, our provider, then there is no need to be anxious.  Jesus wants us to trade in our anxiety for something way better, Himself and the good news He is bringing to a world full of suffering.
Jesus is basically saying stop gazing at your belly button and look up to Him and His glorious riches. Transfer your focus from your little kingdom to His everlasting Kingdom. And while you are doing this, don't worry about it. He's going to take care of you.
Are you ready to trade in your anxiety? It doesn't cost you anything because the gospel of peace is free. Jesus lived, died, was raised from death and now reigns so that He can move you beyond yourself to minister in His Kingdom.
That's good news for your anxiety, because that is the gospel, and we all know, it's the gospel that changes everything!
Photo by J. Berengar Sölter on Unsplash