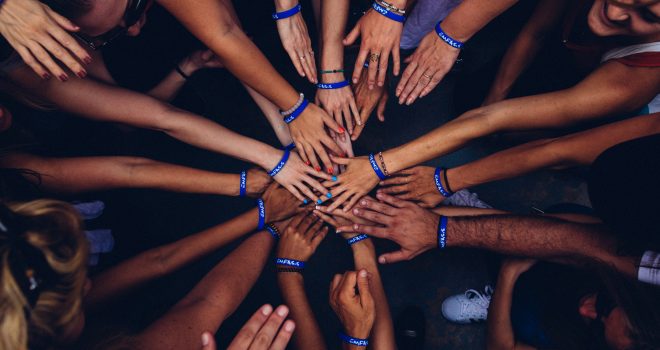 May 15, 2020
59: Four Benefits of Studying the Bible in Community
As I've mentioned several times on this podcast, I'm in a Friday morning Bible study with a group of men from my church. And yes it is a true "Bible Study" where we pick a book of the Bible and study our way through it. It's not just a book club where we choose a Christian book to read and call it Bible study.
Our study meets at 6:30am on Fridays. That is not an easy time to get up and be ready for a Bible Study. Not to mention that it makes for a very long Friday, especially since my wife always wants to go out and do something on Friday night. However, I have no qualms whatsoever about getting up and getting together. I am constantly amazed at how encouraged and energized I feel every single Friday when our study is over. It is actually during the two hours after this study that I get some of my podcast writing done. I think because my mind has been engaged and focused on God's Word and I've been spurred on by the men in our study to really go after it with Christ.
So, it's Friday morning as I write this podcast and I thought, "I need to write a post about the benefits of studying the Bible together." So, here are four benefits that I came up with this morning but I know there are more. Please leave a comment about what you think are the benefits of studying the Bible in community.
The Bible was written to be read and studied in community.
The Scriptures are not just about God speaking to individuals. The Scriptures are about God speaking to His people, His family, His community that He has made a covenant with. We even read in the Bible where the community was assembled to read the Law together. In Deuteronomy 31:12-13 Moses says,
12 Assemble the people, men, women, and little ones, and the sojourner within your towns, that they may hear and learn to fear the Lord your God, and be careful to do all the words of this law, 13 and that their children, who have not known it, may hear and learn to fear the Lord your God, as long as you live in the land that you are going over the Jordan to possess."
And the writer of Hebrews gives us this encouragement,
"And let us consider how to stir up one another to love and good works, 25 not neglecting to meet together, as is the habit of some, but encouraging one another, and all the more as you see the Day drawing near."
Meeting together involved studying the Scriptures together.  While the Bible can be a very personal and intimate book to individuals, it is more than that. It is a book written by God to His church and we should come together to read, study, listen, and meditate on it.
2. You get different perspectives when studying in community.
The men in my group range in age from mid 30's to mid 70's. We have computer programmers, principals, nuclear energy executives, sales reps and those who are retired. When you study the Bible together and each of these people read it, they see it from their own perspective. We all see the Scriptures differently because we all come at it from different stages of life, different experiences in life, and varying knowledge of the Scriptures. Not to mention we are all in different stages of our spiritual journey.
This is not to say that our perspectives dictate how to interpret the Bible. But they do influence what we see when we read it, what we feel is important and definitely how we will apply it to our own lives.
I love it when I spend a couple hours preparing for the study but when we dig into the passage together someone else sees something that I totally missed. Each individual will not see everything there is to know in a particular passage, but together we definitely get to see more of what it is saying. I often find myself saying, "I never thought of it like that before."
We also find it helpful when there are older more mature believers and younger in their faith believers. We get to pass on and disciple others when we study the Bible in community. A newer believer needs the more mature believer to come alongside them and help them learn and understand how to read and study the Scriptures.
3. We get to love, serve, and encourage others when studying the Bible in community.
Too often we have an attitude of, "What am I getting out of this?" So we show up to a Bible study with more of a selfish demeanor. We may even think that if we don't show up that it's not that big of a deal. But when we think about studying the Bible in community then we begin to see that it's not just about us, but it's about all of us. We get the opportunity to encourage others in their walk with Christ. We shouldn't downplay what we contribute to our group. 
It's also important to realize that other people are encouraged and maybe even relying on us being at the study. Not only our verbal contributions to the study, but our physical presence is life-giving to others. I know I look forward to just being around other godly men who love and care for me. You are those other godly men to others. It goes both ways.
4. We get to know other people when we study the Bible in community. 
As we study the Bible together and try to explain and apply the passage we hear things that other people are going through. We hear their struggles, their pain, their joys, and blessings. The Bible will expose our needs and if we are smart then we will share those needs with others who care about us and want to walk through life together with us.
So much more happens in community Bible study that may or may not come from the particular passage you are studying. The truth is that every single family is dealing with something significant in their life. It might be a job change, a parenting challenge, a health issue, extended family dynamics, car troubles or any of a myriad of other things. When we get together to study the Scriptures, the Spirit of the Lord works to move us to open us to others and to care for others.
I can't encourage you enough to get into a small group Bible study. Your church has them, if not, then start one. But don't miss out. Because when we study the Bible in community we are studying about this gospel of grace, and we all know, it's the gospel that changes everything!
Photo by Perry Grone on Unsplash