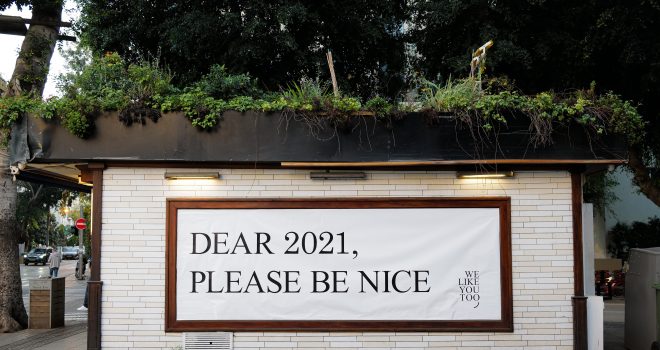 December 30, 2020
67: No Need to Linger in Lament
Psalm 63 was written by David while he was in the wilderness of Judah. It is a Psalm that many run to when times are tough, when their spirituality seems a bit dry, or when life feels overwhelming. The beauty of the Psalm is that even though David finds himself in a dry and weary land, he finds his hope, his strength, and his satisfaction in the Lord. Listen to the first 8 verses:
O God, you are my God; earnestly I seek you;
    my soul thirsts for you;
my flesh faints for you,
    as in a dry and weary land where there is no water.
2 So I have looked upon you in the sanctuary,
    beholding your power and glory.
3 Because your steadfast love is better than life,
    my lips will praise you.
4 So I will bless you as long as I live;
    in your name I will lift up my hands.
5 My soul will be satisfied as with fat and rich food,
    and my mouth will praise you with joyful lips,
6 when I remember you upon my bed,
    and meditate on you in the watches of the night;
7 for you have been my help,
    and in the shadow of your wings I will sing for joy.
8 My soul clings to you;
    your right hand upholds me.
At the end of 2020 everyone is talking about how difficult things have been. The reality of trying to live through a global pandemic has hit all of us extremely hard. Everyone has had to make adjustments. Fear, anxiety, and depression are rampant. Hope has been difficult to find. Many things have been stripped away from us. 
I imagine that David was feeling some of the same things as he was trying to flee from his enemies in the wilderness of Judah. The ESV Study Bible makes the point that this Psalm "opens as if it were a lament, seeking God in a time of trouble; and yet the overall flow of the song is one of confident expectation. Hence it is best to see the Psalm as enabling each of God's people to develop confidence during times of trouble."
We are all lamenting over 2020, but our laments don't have to linger. Currently, there is no reason to believe that 2021 will be much better. Yes, there is the hope that a vaccine will help with the Covid virus, but we have a long way to go to inoculate the entire population of the world. And even if the virus were completely eradicated we would still be left with over seven billion sinful people trying to get along in the world. 
So why should we not allow our laments to linger? Because we have an answer right now. We have the cure to all of our problems right now. We don't have to wait for a shot in the arm. We don't have to wait for injustices to stop. For those of us living right now, at this moment, we have a Savior, we have a Redeemer, who is here with us, now. We have Jesus, who is Immanuel, God with us. We have Jesus who is the one who takes away the sin of the world. We don't have to wait for God to do something else. God has already done what we need him to do. God has saved his people from their sins. God has sent Jesus to live a perfect life, die on a cross to bear our sin and His wrath. Then Jesus rose from the grave to defeat sin and death forever and now sits at God's right hand reigning supremely over the entire universe, even this global pandemic. 
God has taken his people, who are hungry and thirsty and given us Jesus, the Living Water, and Bread of Life.
We have become dissatisfied with the world and frustrated with all that it offers because this world was never meant to satisfy us. Only Jesus is meant to satisfy us. Listen again to the words of Psalm 63, "…my soul will be satisfied as with fat and rich food, and my mouth will praise you with joyful lips." Because of Jesus our laments turn to joy. Because of Jesus we are upheld by His strength when we have none left.
Because of Jesus we can worship with the Psalmist and say, "your steadfast love is better than life." The steadfast, faithful, covenantal, blood-bought love of God is better than anything this life could possibly offer.
Do you believe this? If you are waiting for the Covid crisis to be over in order to find joy in your heart and a sense of normalcy in your life, you are wasting your time. You can find joy now, you can find normalcy in life now. Jesus is here for us to put our faith and hope and trust in. Jesus is here now to comfort you, to guide you, to encourage you, to strengthen you, to uphold you, to satisfy you, to help you, and to redeem you. This is the good news of the gospel, and we all know, it's the gospel that changes everything.