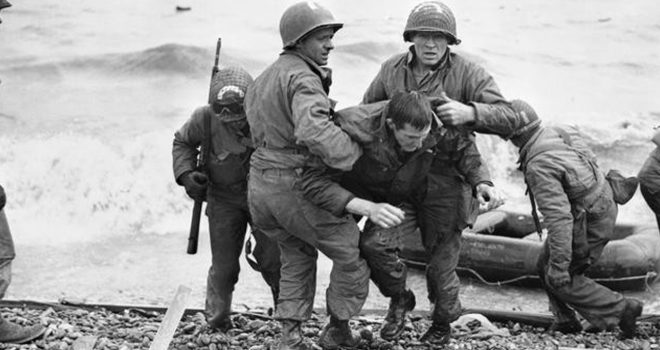 February 28, 2021
69 The Resurrection Gives us More than Hope
Recently I was having a conversation with some friends about the topic of hope. With so many terrible things happening in the world and in our community we were saying that everyone needs hope. We all need something to hope for especially during a time when the Covid crisis has sent shockwaves through all of our lives. And I truly believe in having hope, Biblical hope that is, a hope that is founded upon the future promises of God. I was saying that I need something from God "right now". I was feeling like hope is good but at this moment I needed something to get me through the next five minutes, the next hour, the next day, and the next week. Again, I don't disagree that hope can do this, I was just trying to reach out to the Lord for something now. Like courage to face the obstacles of the day. And I began to think about the resurrection of Jesus. We often say, especially when someone dies, that we have the hope of the resurrection. But the Bible helps us see that the reality and power of the resurrection of Jesus give us more than just hope, it gives us courage for today, courage to live in the moment.
The letter to the Philippians is one characterized by the word joy. Collectively the two words joy and rejoice are used 16 times. And yet the apostle Paul who wrote this letter was writing from prison. This is the same Paul who was almost beaten to death for proclaiming the gospel. This is the same Paul that traveled hundreds of miles, faced constant persecution, was shipwrecked, flogged, stoned, unjustly incarcerated, and seemingly faced enemies everywhere he went. But his only crime was to proclaim a message that said God had sent His own Son Jesus Christ, in order that mankind could be reconciled back to God through His life, death and resurrection.
So where did Paul get the courage to face all of these obstacles and calamities and continue on in his mission to make Jesus famous? The Bible gives us a clue in Philippians 3:8-11,
Indeed, I count everything as loss because of the surpassing worth of knowing Christ Jesus my Lord. For his sake I have suffered the loss of all things and count them as rubbish, in order that I may gain Christ and be found in him, not having a righteousness of my own that comes from the law, but that which comes through faith in Christ, the righteousness from God that depends on faith— that I may know him and the power of his resurrection, and may share his sufferings, becoming like him in his death, that by any means possible I may attain the resurrection from the dead.
Paul wanted to know Christ and the power of his resurrection. If you remember from the stories in Acts that detail Paul's conversion from Christian killer to fully devoted follower of Christ, you will remember that the resurrected Christ appeared to Paul on the road to Damascus. Paul was a true believer that Jesus had physically died and that Jesus had physically rose from the dead. This meant that Jesus had conquered death and those who put their faith in him no longer need to fear death. If you don't fear death then you can have the courage to do just about anything.
There is a Netflix documentary that retells the stories of some of the men who received the medal of honor in combat. The Congressional Medal of Honor is the highest military honor presented for valor. Those who received this medal were honored for their extraordinary acts of valor and courage. Most often the recipients received the medal posthumously, meaning they died while sacrificing their lives for others. The comrades who served alongside these men would say that they were not afraid to die and it was this lack of fear that enabled them to have the courage to face their enemies and perform their duties in almost super-human ways.
The apostle Paul was not afraid to die. Paul's faith in Christ and the power of His resurrection enabled him to live a life of courage that we all admire. And it was a life, not characterized by a feeling of victimization or melancholy but one of joy.
Is it possible for us to have the same courage as the apostle Paul? The answer is a resounding yes, but only if we put our faith in the same Christ as Paul did. We have to ask ourselves some soul-searching questions like:
Do I really believe that Jesus rose from the dead and that he conquered death for me?
Does my faith in Jesus' resurrection give me the courage to not be afraid to die?
In my daily activities am I cowering to lesser calamities and obstacles than even death?
The resurrection gives us strength and encouragement to live each day. Personally, I am not facing the daily persecution and hardships that Paul and some others around the world are facing. But like you, I have my own enemies, usually they are within, but not always. Each one of us faces our own battles. But we do have the risen Christ living in us to fight those battles. We do have the risen Christ in us to enable us to prevail over the things that are trying to destroy us.
Each day we have the opportunity to put our faith in the risen Jesus, who loves us unconditionally, who calls us his friends, who heals our brokenness, who counsels us in our confusion and who daily bears us up in our time of need. Today, right now, put your faith in the risen Christ, he is the good news in a world of bad news, he is the gospel, and we all know its the gospel that changes everything.