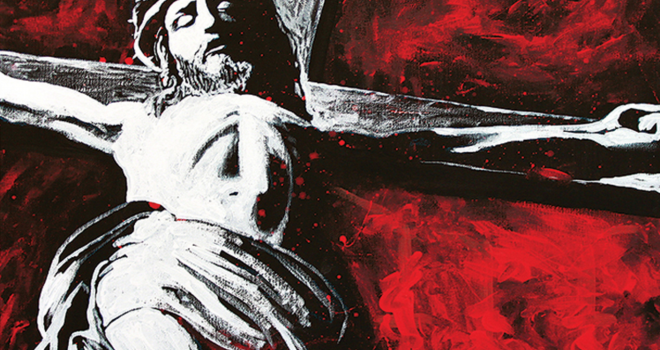 March 26, 2021
70: God Wins
For those of you who have been listening to this podcast for a while then you know that I often mention my Friday morning Men's Bible Study. This is due to the fact that I usually write the content for these podcasts on Friday morning after our Bible study. And today is no different, except that I have started with a new group of men on Fridays. This group is a bit younger than the last one, most of the guys are in their 20's. Instead of studying straight through a book of the Bible, for now, we are using the Gospel-Centered Bible Study method to look at a wide variety of passages in the Bible in order to understand how to study different parts of the Bible.
If you are interested in finding more about the Gospel-Centered Bible study then just go to www.gospelcenteredbiblestudy.com
Basically, each week someone in the group picks the passage and then we study it from scratch. I try not to do any pre-studying either. We are allowed and encouraged to bring tools like study Bibles, concordances, or simple tools to aid us in getting to know the passage. I find it to be an exhilarating exercise and each week I am amazed at what the Scriptures teach us.
This morning we studied Psalm 22. I chose this Psalm because of its significance as we approach Good Friday, the night in which Jesus was crucified. Psalm 22 was written by King David and it is a psalm of lament as well as praise. It is a psalm rooted in David's own history but also specifically prophetic about the events of Jesus' crucifixion.
The psalm was written to be sung, as the title states, and as you read it, you begin to see the rhythm of lament followed by praise. The laments of the psalm come across more as the psalmist crying out in frustration. It begins with the famous words, "My God, my God, why have you forsaken me?" Words that Jesus quotes himself from the cross in Matthew 27:46.
The stanzas of the psalm go back and forth from frustration to praise and worship. The psalmist crying out in anguish but then singing out in praise of deliverance. It's almost like the psalmist is giving himself counsel. 
 Verse 2 "O my God, I cry by day, but you do not answer, and by night, but I find no rest."
Verse 3-4 "Yet you are holy, enthroned on the praises of Israel. In you our fathers trusted, and you delivered them."
King David bears his soul to the Lord, but then puts his faith in the deliverance of God. It is a psalm full of raw emotion but deep theology. It is a psalm that exposes the darkness of this world but gives hope in a God who saves.
The last 11 verses are a proclamation of the good news of God's glory and how He will take care of his people, even in the midst of the most horrific circumstances.
And then finally in the last verse, the psalmist says,
"They shall come and proclaim his righteousness to a people yet unborn,"
This thoroughly Messianic psalm ends with God's people proclaiming the good news of the righteousness of Christ, a righteousness that covers and atones for our sins. 
And the last phrase of the psalm makes this emphatic statement,
"He has done it."
According to some, this could be translated from the original as, "it is finished." The last words of Jesus on the cross.
Either way, it means God wins. You see the gospel tells the story of a loving God who created us in his image. And a rebellious creation that spit in his face in order to live their own lives apart from him. However, the gospel then tells us that God was too stubborn to let us run off forever, He was too loving to allow our sin to have the last word. So instead, God sends his own Son, Jesus, the Redeemer, to live a righteous life, die an agonizing death in order to bear his wrath and remove the guilt of our sin. God places our sin upon Jesus and places Jesus' righteousness upon us.
In this life, we too will cry out with the psalmist and with Jesus at times, screaming, "Why God, why have you forsaken me? Why must I go through this pain and suffering? Why must I endure these trials?" And it's ok to cry out in frustration to God, he can handle it. But then it's also important for us to shout out to him in worship as well. He is the one who has saved us for eternity. God is the one who sent Jesus to bear our burdens, endure our sufferings, and then meet our deepest needs and longings.
The end of this psalm and the end of the cross cheer, "God wins, God wins, God wins." This is the good news of the gospel and we all know, it's the gospel that changes everything.