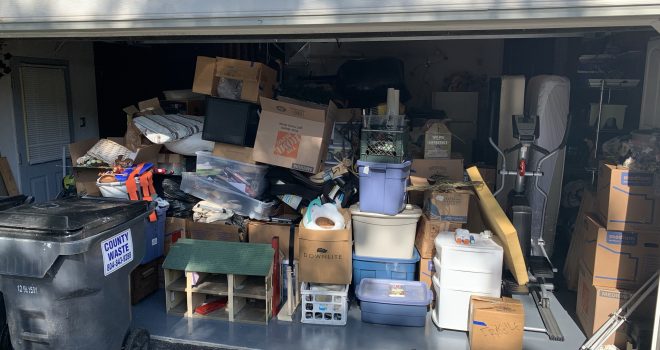 February 11, 2022
72: Which is Better?
My garage is packed with stuff. Golf clubs, fishing gear, power tools, painting supplies, beach chairs, bikes, rakes, shovels, sporting equipment, more fishing gear. And I do actually use about 20% of it. But I can't get rid of it, I might need it someday.  I'm not always that good at putting things back where they belong after I use them so I also spend several hours every few months organizing the shed, cleaning it out, re-arranging all the stuff. But this is life right? Having a bunch of stuff, using a small portion of it, taking care of it, getting rid of stuff then going and buying more stuff. Sometimes it seems like an endless cycle that I'm trapped in and I wonder is this what life is really supposed to be about?
King David has a different view. He says that the steadfast love of the Lord is better than life.
So is the steadfast love of the Lord really better than life? David writes that it is in Psalm 63. But the context of David writing this Psalm was not in the comfort of his own home gazing at all his stuff. David was hiding out in the wilderness of Judah trying to evade being killed by either Saul or his own son Absolom.
At the time, all he had was the steadfast love of the Lord. But it is stunning to think that this is what David was meditating on while he was running for his life. Listen to his own words,
"O God, you are my God; earnestly I seek you; 
my soul thirsts for you; my flesh faints for you, 
as in a dry and weary land where there is no water. 
So I have looked upon you in the sanctuary, 
beholding your power and glory. 
Because your steadfast love is better than life, 
my lips will praise you. 
So I will bless you as long as I live; 
in your name I will life up my hands."
When David should have been craving food and water to get his strength back, he was worshiping the Lord. David sought the Lord and his presence, his steadfast love more than he sought life-sustaining elements.
This is a sobering Psalm for those of us who seek after this life and the things that this world promises. I spend way more time searching the internet for the next thing I need to purchase and watching Netflix than I do spending time meditating and reveling in the steadfast love of the Lord.
When you read through the New Testament and witness how first-century Christians lived it is quite astounding. The love of Christ motivated them to prison ministry, to saving infants from the trash heaps, to giving up their possessions gladly so that others had what they needed. My friend John Piper reminded me the other day that the early Christians "looked at all their possessions and said, "We have a possession in heaven that is better and lasts longer than any of this!" (see Hebrews 10:34).
Can you honestly say, "The steadfast love of the Lord is better than life?" The good news of the gospel tells us that Jesus died in order to secure a life that is inseparably connected to him and his love forever. The gospel gives us something way better than this life and all its glittering possessions could ever give.
Take a look at all that you have, your home, your furniture, your closet, your driveway, your garage. Are these the things you love? Are these things keeping you from experiencing the steadfast love of the Lord? It's a painful question to ponder, but a vital one.
Jesus came to give you life and life to the fullest. What He meant is that He came to give you a life that is centered around Him, united with him and is forever devoted to worshiping Him. Bath yourself in this gospel, because we all know, its the gospel that changes everything.