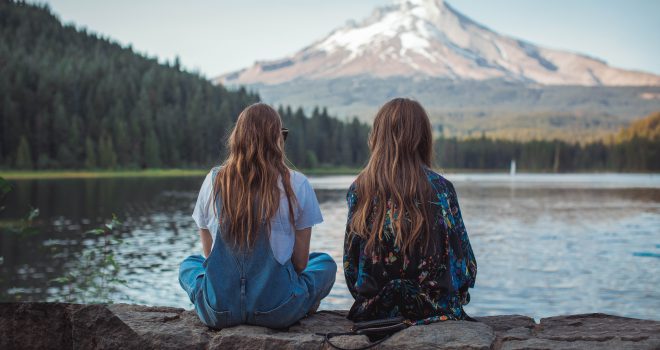 October 26, 2017
01: A Different Kind of Generosity
In my 20+ years in full-time ministry, I've been the recipient of some very generous gifts from some amazing people. Our family has received a new oven, three cars, a new transmission, clothes, vacations and even a surprise shopping spree! We are so thankful for people whom God has blessed materially and have shared that with us. So thankful.
But I've also had some people pour into me spiritually over the years. In this sense, they were spiritually generous. These people were deep in their walk with Christ, they were listening and learning about God's grace and His unsurpassing love. They would meet with me early in the morning or late into the night. They would skip over the chit chat and get right to what God was teaching them in their lives. They would pour out their soul to me in the hopes that I would catch a glimpse of this amazing God who has showered us with His love through Jesus.
Cheerful Giver
So the other day I read 2 Corinthians 9:6-15. This is the famous passage about how God loves a cheerful giver. You've probably heard this in church right before they take up the offering. In context this passage is about a material gift of money being given to the ministry of the apostle Paul. So it makes sense for us to understand it in a way that encourages us to be generous with our material wealth. But there is another part of this passage that does speak to being spiritually generous. In verses 10-12 Paul says,
"He who supplies seed to the sower and bread for food will supply and multiply your seed for sowing and increase the harvest of your righteousness. 11 You will be enriched in every way to be generous in every way, which through us will produce thanksgiving to God. 12 For the ministry of this service is not only supplying the needs of the saints but is also overflowing in many thanksgivings to God.
---
---
SPIRITUAL GENEROSITY
The material gift is having spiritual consequences. Being materially generous to the ministry of Paul is also being spiritually generous to those Paul and his team are ministering to. It really is the gift that keeps on giving.
I want to encourage you today to not only be materially generous to the ministries God is leading you to give to, but to also be spiritually generous. Take five minutes to dwell on your life in Christ, thinking deeply about how much Christ has given you spiritually, how He has been gracious to you in very specific ways.
Remember also those who have poured their life into you. Who has been spiritually generous to you? How has that impacted your life? How has that encouraged your marriage or parenting your kids? How have they helped you understand the gospel in deeper ways?
Now that you have reminded yourself of those blessings, it's time to bless others. It's time to be generous spiritually to others. Take what God is teaching you every day and share it with someone every day. Allow the grace that Christ is pouring into you overflow into those around you.
GIVE GRACIOUSLY
What did you read in Scripture this morning? What circumstance did God use today to teach you something about who you are in Christ or just about the provision of God himself? Did you hear an encouraging word from a sermon or podcast lately? Are you reading a devotional that is helping you understand the truths of Scripture better?
Take what you are learning, hearing, experiencing from God and pass it on. Be gracious with it. If it helped you then share it with someone else. Social media is a great outlet but so is a face to face conversation with a friend, neighbor or co-worker.
Do you know this is exactly what I'm doing right now? I read this 2 Corinthian passage and I just had to share it somehow, so I'm writing blog post and creating a podcast with it. Let's encourage one another, let's be spiritually generous with the wealth that God has given to us. You have nothing to lose and everything to give.
Well, I hope you are encouraged and don't forget, the gospel changes everything!